-10%
Esgotado ou retirado do mercado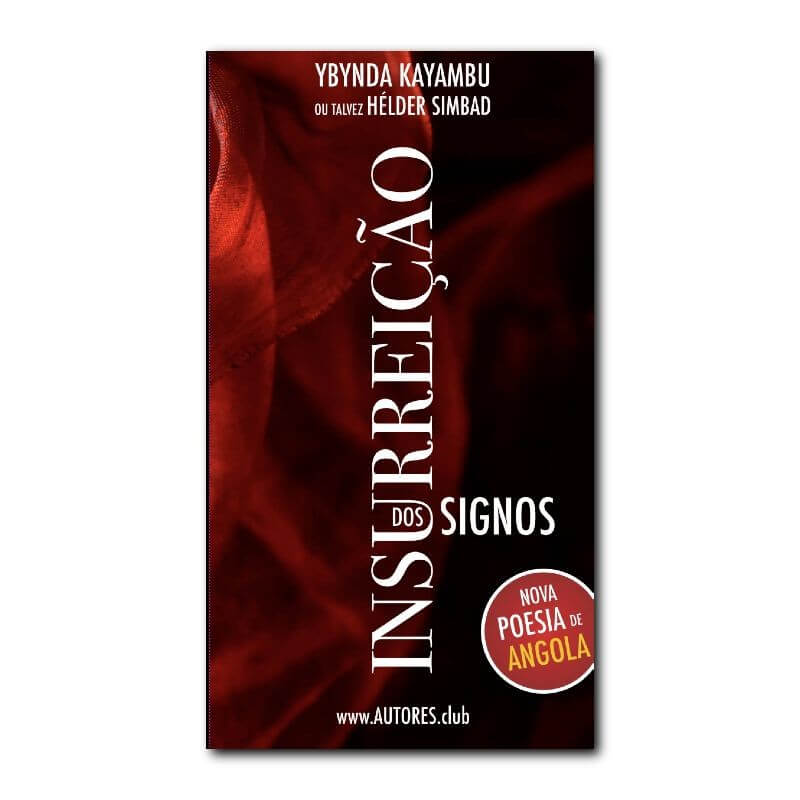  
Insurreição dos Signos | Insurrection of Signs
Helder Simbad's "Insurrection of the Signs" is therefore an expression of the social rebellion that brings to literature, specifically poetry, the revolt of the words that result from their transhumance in the underground sphere to a new jurisdiction of speech that also shows the ductility of reality, which changes with the same ease as a desvairado accordion.
Adriano Mixinge, in preface
Author: Hélder Simbad
Publisher: Perfil Criativo - Edições
Year of publication: March 2018 - 1st edition | 2019 - 2nd edition

ISBN: 979-989-99924-8-1
Language: Portuguese

SECURITY
AUTORES.club uses security measures.

DELIVERIES
Portugal: 4 days; Europe: 10 days; Rest of the world: 20 days.

RETURNS
You can return your order within 14 days.
ORDERS
(+351) 214,001,788 | encomendas@autores.club
BOOKSTORES
Order from a store near you.
ONLINE ALTERNATIVES
Fnac | Worten | Wook | Bertrand | Promobooks
Author: Elder Simbad

Publisher: Perfil Criativo - Edições
Year of publication: March 2018 - First edition | 2019 - Second edition

ISBN: 979-989-99924-8-1
Number of pages:68
Cover: Mole with badanas
Measurements (Alt. x Larg. x Lombada): 220 x 110 x 5 mm
Weight: 0.087 Kg
Collection: Poetry in the Pocket

Comments: —
AVAILABLE ONLINE


16 other products in the same category: