SPECIAL DISCOUNTS FOR REGISTERED CUSTOMERS
Francisco Van-Dúnem "Vadiago"
"Man Vádia", or simply "Vadiago", neighborhood name of FRANCISCO DE CARVALHO VAN-DÚNEM. He was born in Luanda, in the Sambizanga district, on April 12, 1956. He spent his adolescence in Sambizanga (Bairro do Caniço - Sector Mota) and then in the Worker's Quarter.
Like most of his contemporaries, he played football in the neighborhood and in the most varied naked fields of the capital. As a federated player, in the junior category, he represented the GD of Santa Ana, of the Centro Recreativo Salão Faria. He did soccer training in the youth layers of Desportivo União de S. Paulo and as a senior at Bangú Futebol Clube.
As a geoscientist, he worked in the oil industry for 30 years.
He is currently a retired worker at Sonangol Research and Production.
Showing 1-2 of a total of 2 article(s)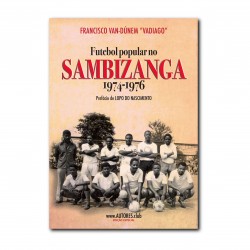 Normal price
€45.00
-10%
Price
€40.50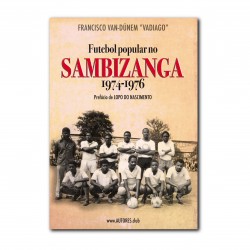 Normal price
€18.00
-10%
Price
€16.20