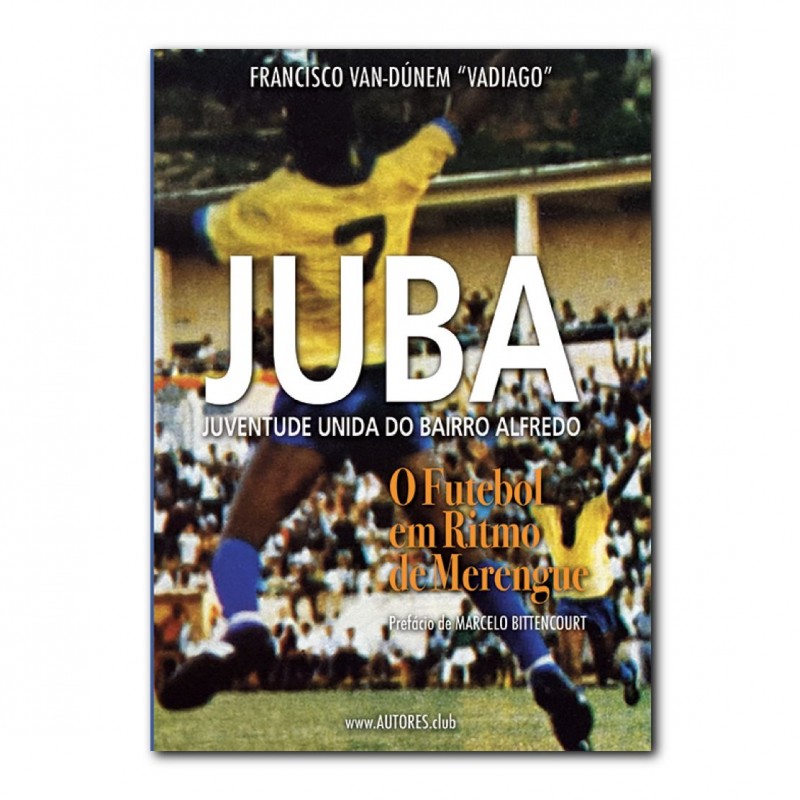  
JUBA o futebol em ritmo de Merengue| JUBA - Football to the rhythm of Merengue
Speaking about Juba is talking about the joy of football that stirred the musseques of Luanda in the 1960s and 70s during the Popular Cuca Tournament. This tournament featured Juba along with other great teams such as Escola do Zangado, Bangú FC, Onze Perdidos da Bola, GD do Cazenga, Naturais FC, and Benfica do Calumbunze, just to name a few.
It's worth mentioning that in all the suburban football teams, there were outstanding footballers such as Jacinto João (JJ) from Onze Perdidos da Bola, Joaquim Dinis from Escola do Zangado, Karicungú from Santos de Calomboloca, Ginguma and Augusto Pedro, both from Juba.
Juba drew crowds, and whenever they played on fields outside of Sambizanga, their fans would follow them and never leave them unsupported.
Author: Francisco Van Dúnem "Vadiago"
Publisher: Perfil Criativo - Edições
First edition: May 2023
ISBN: 978-989-35076-0-5
Language: Portuguese

SECURITY
AUTORES.club uses security measures.

DELIVERIES
Portugal: 4 days; Europe: 10 days; Rest of the world: 20 days.

RETURNS
You can return your order within 14 days.
ORDERS
(+351) 214,001,788 | encomendas@autores.club
BOOKSTORES
Order from a store near you.
ONLINE ALTERNATIVES
Fnac | Worten | Wook | Bertrand | Promobooks
16 other products in the same category: