BOOKS PUBLISHED IN PORTUGUESE LANGUAGE
Danilo Facelli Fierro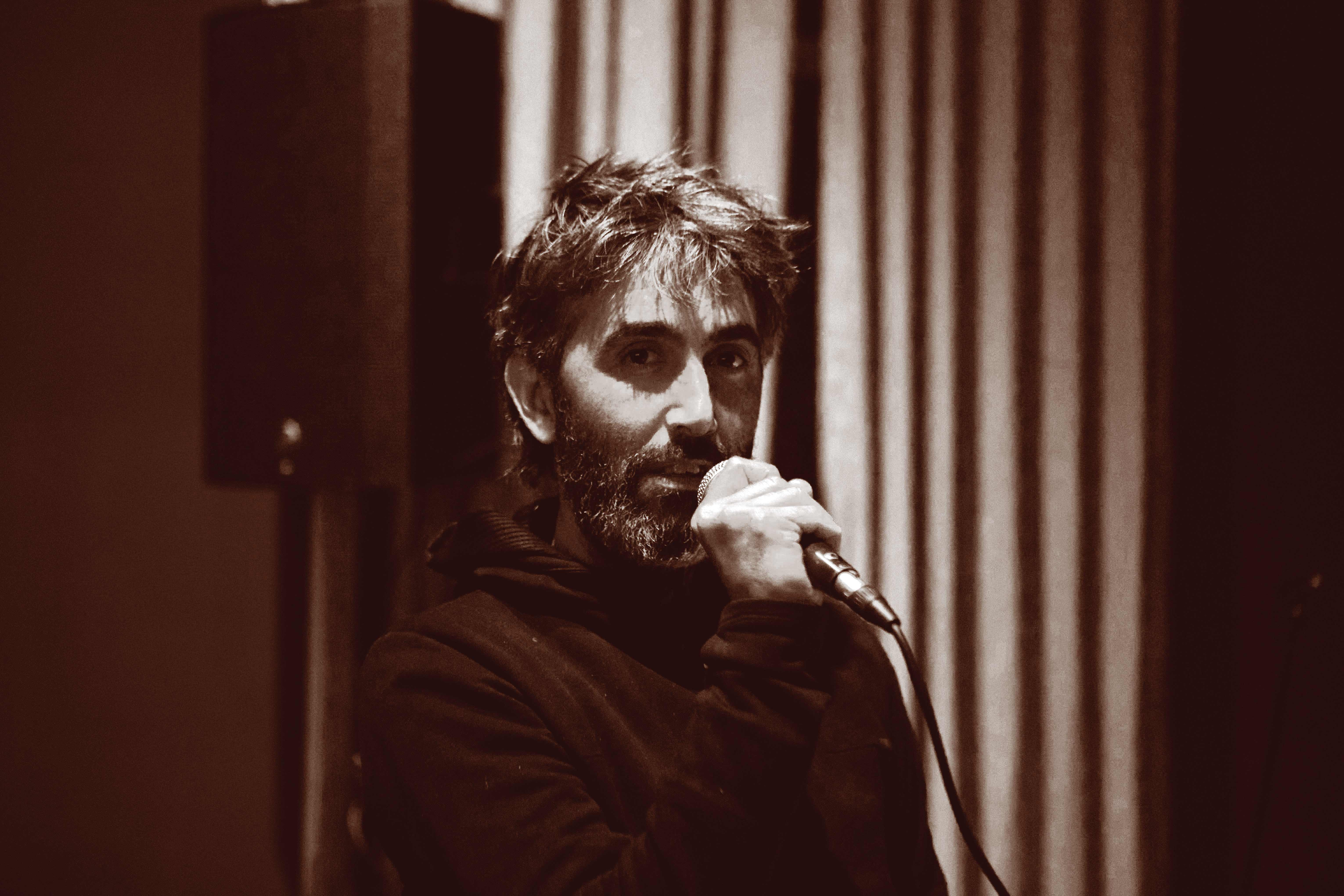 A human being who is a full-time poet. Since 2004, he has been distributing his poetic work on the streets. Between 2005 and 2010, he was part of the companies "aQúTeatro" and "Los Estupendos Estúpidos." In 2007, he decided to live off "Bolo," a scenic project that combines poetry, theater, and live music. In 2016, he directed the circus show "(In)*finit" by the company Zero. In 2017, he published the poetry book "Soñando Con," and in 2018, the book of aphorisms "Chupitos." In 2019, he performed at the Barcelona Poetry Festival and was selected to create and perform "Aldarri," a street theater piece created for the "Festival Eztena in Rentería, Gipúzkoa."
In 2013, he designed the content for the intensive theater training program "La Palabra Viva," which he continues to teach to this day. Since 2014, he has been coordinating the stage poetry series "Perifèric Poetry Mataró," and between 2017 and 2021, he co-hosted "Lokal de Risc" with Marc Rodrigo, a quarterly cabaret celebrated at the "Ateneu Popular de 9 Barris."
In 2020, he co-directed "Toca Toc" by the company "Pakí Payá," which won the "Zirkólika" award for the best circus tent show. They also published the collection of poems "La Tierra y el Barrio" and joined "El Laboratorio de los Impossibles": a group of performers who come together to carry out artistic actions in different cities of Catalonia. In 2021, he acted as the virtual host of the "Vociferio, Festival de Poesia de València," participated in the textile performance "Kapada de Georgina Marqués," and performed in the circus theater show "Shake, Shake, Shake" by the company "Pakí Payá." In 2022, he premiered the shows "La Tierra y el Barrio" (March) and "La Vida es una Fuerza Oscura" (October). In 2023, he directed the "Combinat de Circ 59" at the "Ateneu Popular de 9 Barris" and celebrated twenty years since his first poetry recital.
Showing 1-1 of a total of 1 article(s)