-10%
Esgotado ou retirado do mercado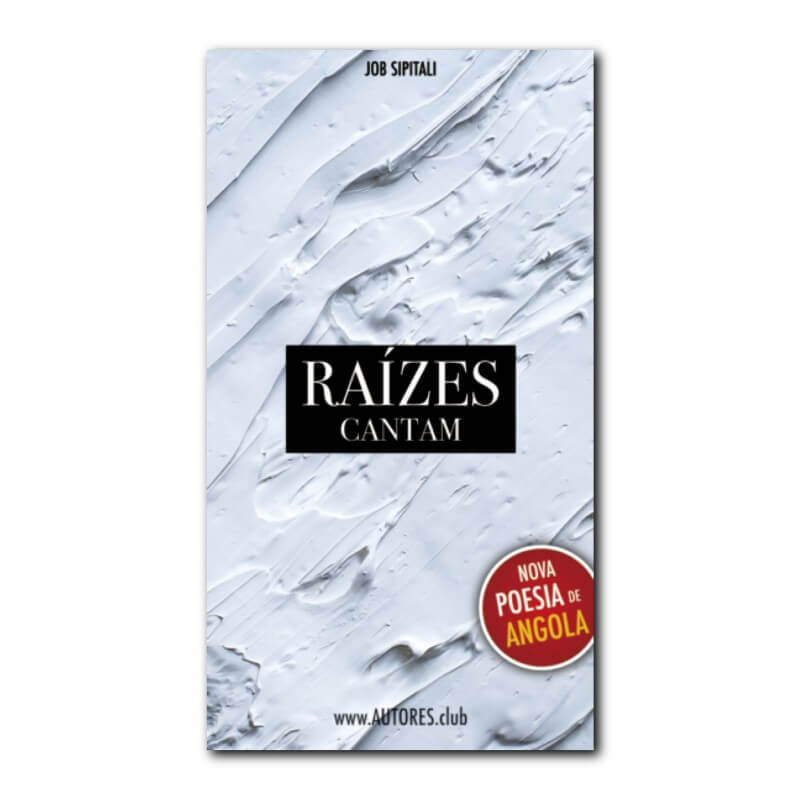  
Raízes Cantam| Roots Sing
"'Sing', congenital contemporary poetry, receives on loan from its doer the intense relationship 'city-field', with the latter socio-anthropologically unconformed in the straitjacket of urban space, where he found himself fit to the order of gunpowder. (...) Job Sipitali emerges by the difference. It brings a concise, proverbial and penetrating poetry, finally a material aesthetically cooked to jump from the drawer to the pages of a book."
(Excerpt from the preface by Gociante Patissa, writer and linguist born in Benguela, Angola)
Author: Job Sipitali
Publisher: Perfil Criativo - Edições
Year of publication: 2017 - 1st edition | 2019 - 2nd edition

ISBN: 978-989-99756-9-9
Language: Portuguese

SECURITY
AUTORES.club uses security measures.

DELIVERIES
Portugal: 4 days; Europe: 10 days; Rest of the world: 20 days.

RETURNS
You can return your order within 14 days.
ORDERS
(+351) 214,001,788 | encomendas@autores.club
BOOKSTORES
Order from a store near you.
ONLINE ALTERNATIVES
Fnac | Worten | Wook | Bertrand | Promobooks
Author: Job Sipitali
Publisher: Perfil Criativo - Edições
Year of publication: 2017 - First edition | 2019 - Second edition

ISBN: 978-989-99756-9-9
Number of pages: 56
Cover: Mole with badanas
Measurements (Alt. x Larg. x Lombada): 200 x 110 x 5 mm
Weight: 0.90 Kg
Collection: Poetry in the Pocket

Comments: More information on the blog POESIA NO BOLSO
AVAILABLE ONLINE


16 other products in the same category: