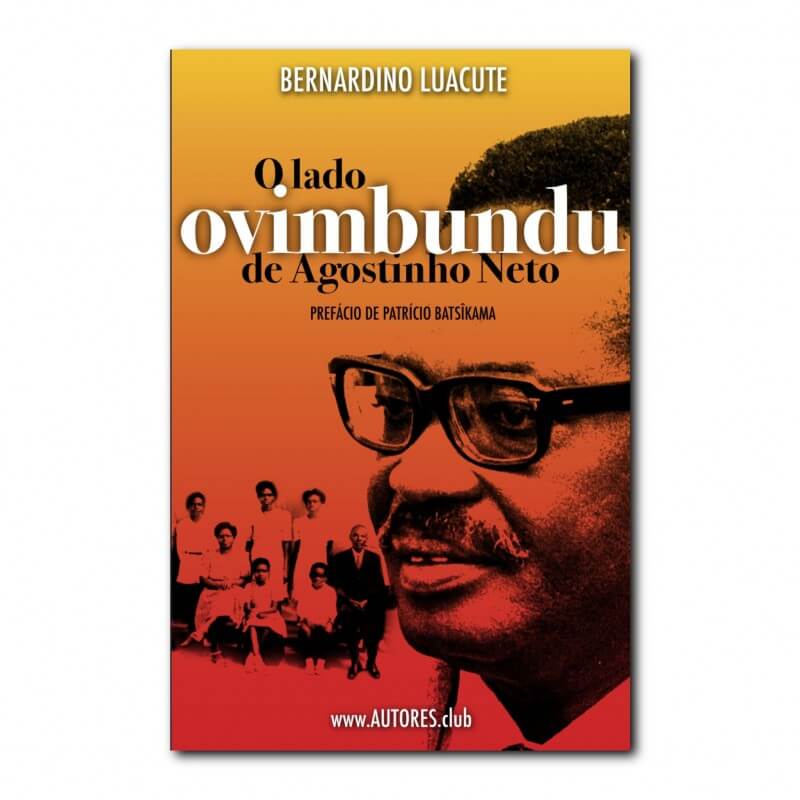  
O Lado Ovimbundu de Agostinho Neto | The Ovimbundu Side Of Augustine's Grandson
"One of the important themes for perhaps understanding the personality of the first President of Angola is its social origins. The Metharchives trace the origins of his father whose scholarship was appreciated by American missionaries as early as the 1920s. The origins of the mother are not orchestrated, we confess to ignoring the reasons, and this would not make sense since they are noble origins. (...) This text does not present a working hypothesis, but rather explores a historical fact: southern origin of the first President of Angola."

Patrick Batsîkama, in Preface
Author: Bernardino Luacute

Publisher: Alende - Edições | Perfil Criativo - Edições
Year of publication: Apr. 2019, 1st edition
ISBN: 978-989-54354-5-6
Language: Portuguese

SECURITY
AUTORES.club uses security measures.

DELIVERIES
Portugal: 4 days; Europe: 10 days; Rest of the world: 20 days.

RETURNS
You can return your order within 14 days.
ORDERS
(+351) 214,001,788 | encomendas@autores.club
BOOKSTORES
Order from a store near you.
ONLINE ALTERNATIVES
Fnac | Worten | Wook | Bertrand | Promobooks
Author: Bernardino Luacute

Publisher: Alende - Edições | Perfil Criativo - Edições
Year of publication: April 2019 - First edition
ISBN: 978-989-54354-5-6
Number of pages: 72
Cover: Mole with badanas
Measurements (Alt. x Larg. x Lombada): 230 x 150 x 7 mm
Weight: 0.250 Kg
Collection: -

Comments: —
16 other products in the same category: