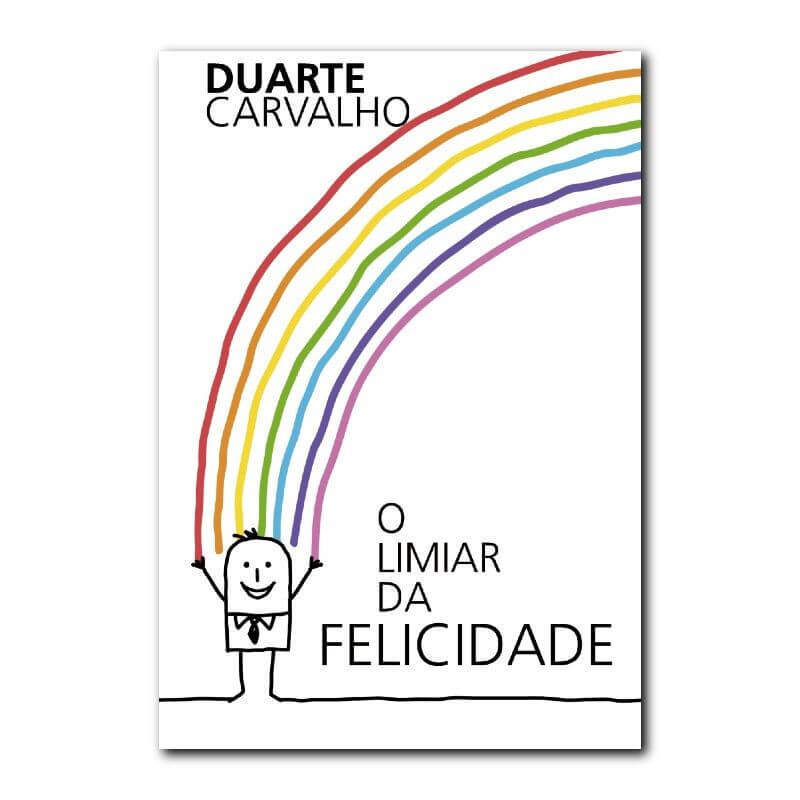  
O Limiar da Felicidade | The Threshold of Happiness
This short book leads us to a journey of reflection and can become a form of therapy for the resolution of psychological problems and contribute to the reader having a better-enjoyed and consequently much more harmonious life.
Discover the positive side that is within us and uncover the secret of always having a taste for life

We live in a world full of mysteries, with countless secrets, and much to explore and unravel.
In fashion Foreword
Author: Duarte Carvalho
Publisher: Edição De Autor
Year of publication: Dec. 2017,1st edition
ISBN: 979-989-99924-0-5
Language: Portuguese

SECURITY
AUTORES.club uses security measures.

DELIVERIES
Portugal: 4 days; Europe: 10 days; Rest of the world: 20 days.

RETURNS
You can return your order within 14 days.
ORDERS
(+351) 214,001,788 | encomendas@autores.club
BOOKSTORES
Order from a store near you.
ONLINE ALTERNATIVES
Fnac | Worten | Wook | Bertrand | Promobooks
Author: Duarte Carvalho
Publisher: Author Edition
Year of publication: December 2017 - First edition
ISBN: 979-989-99924-0-5
Number of pages: 64
Cover: Mole with badanas
Measurements (Alt. x Larg. x Lombada): 180 x 120 x 5 mm
Weight: 0.120 Kg
Collection: -

Remarks: Author Edition with the technical support of the Authors' Store
16 other products in the same category: