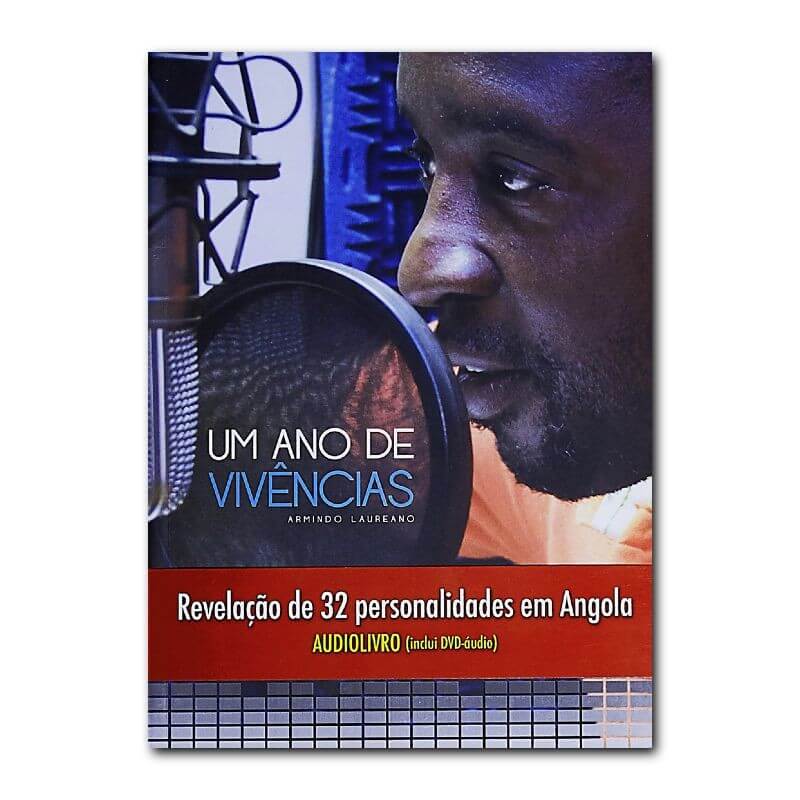  
Um Ano de Vivências | A Year of Experiences
"Vivências" is a program of interviews with public figures, conducted by Armindo Laureano and broadcast by Radio Mais. An intellectually challenging program, where guests agree to open the doors of their intimacy. In a sincere interview, they do an insight, talk about their life, dreams, career, loves, family, all without taboos, in a climate where they dominate the sense of opportunity, innovative aesthetics and respect for the interviewees.
Author: Armindo Laureano
Publisher: Perfil Criativo - Edições
Year of publication: 2013 - Experiences Press
ISBN: 978-989-20-4127-8
Language: Portuguese

SECURITY
AUTORES.club uses security measures.

DELIVERIES
Portugal: 4 days; Europe: 10 days; Rest of the world: 20 days.

RETURNS
You can return your order within 14 days.
ORDERS
(+351) 214,001,788 | encomendas@autores.club
BOOKSTORES
Order from a store near you.
ONLINE ALTERNATIVES
Fnac | Worten | Wook | Bertrand | Promobooks
Author: Armindo Laureano
Publisher: Perfil Criativo - Edições
Year of publication: 2013 - Experiences Press
ISBN: 978-989-20-4127-8
Number of pages: 386
Cover: Mole with badanas
Measurements (Alt. x Larg. x Lombada): 240 x 170 x 20 mm
Weight: 0.650 Kg
Collection: -

Comments: —
16 other products in the same category: