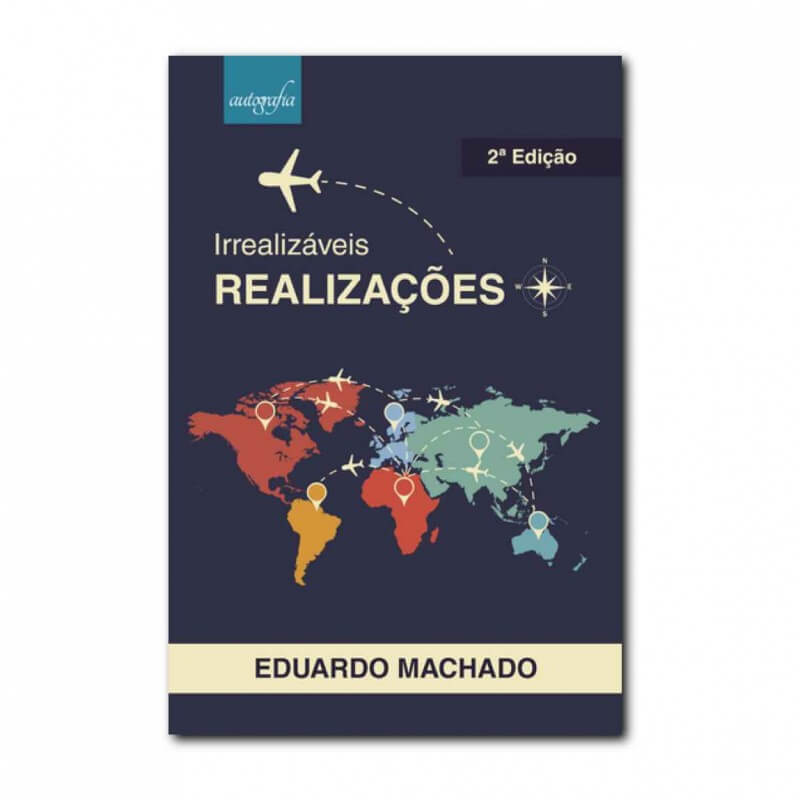  
Irrealizáveis Realizações - Aventuras Irrealizáveis | Unachievable Achievements - Unachievable Adventures Very Well Realized
Despite not having an adventurous size, Eduardo accomplished things considered unachievable. As soon as he started working, he had to contribute to the expenses of the house. That didn't stop him from making countless trips around the world. Your good mood
helped him to neutralize the cruelest aspect of his illness, "Parkinson's Disease",
because, unlike other degenerative diseases, Parkinson leaves the person lucid until the end, while his body latdes. This book is not only an account of achievements with coincidences that are difficult to occur, but also a celebration of the fact that he is working after 18 years of a so-called incurable disease, which given his born optimism, continues to believe in healing. 
Author: Eduardo Machado

Publisher: Autography
Year of publication: 2018

ISBN: 978-85-518-1138-2

SECURITY
AUTORES.club uses security measures.

DELIVERIES
Portugal: 4 days; Europe: 10 days; Rest of the world: 20 days.

RETURNS
You can return your order within 14 days.
ORDERS
(+351) 214,001,788 | encomendas@autores.club
BOOKSTORES
Order from a store near you.
ONLINE ALTERNATIVES
Fnac | Worten | Wook | Bertrand | Promobooks
7 other products in the same category: