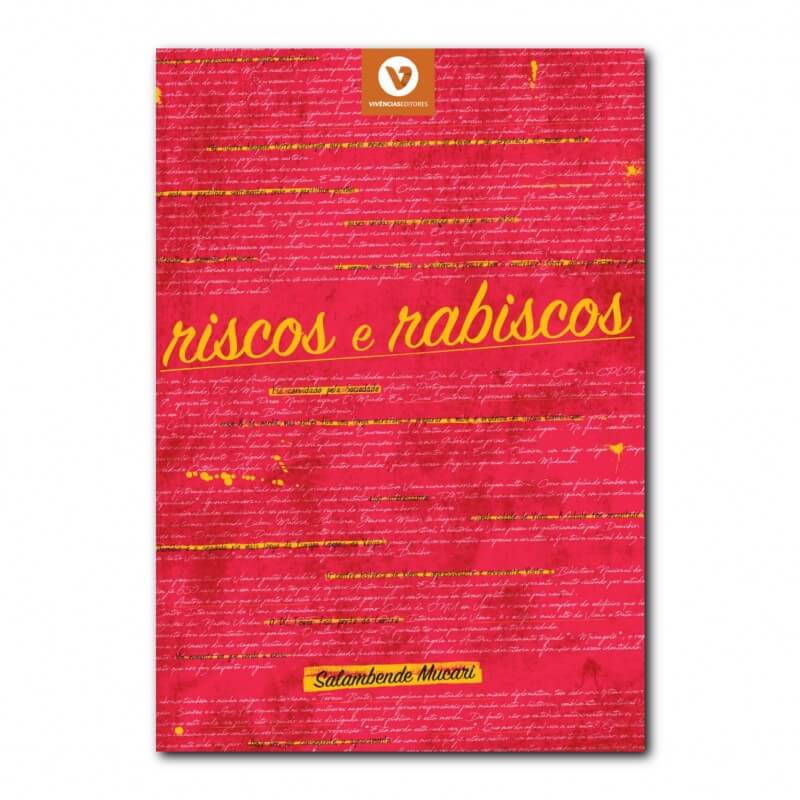  
Riscos e Rabiscos | Scratches and Scribbles
"In a refined and captivating writing, Salambende Mucari tells us of people, events, situations, memories, or through critical scathing, now with keen sensitivity and humanism. Salambende Mucari, who is recalled Armindo Laureano, is sensitive to the world around him, especially his compatriots. It cultivates tolerance, seeks coexistence among Angolans, observes and acts. He is here, in the literary texts of this work, which we can congratulate ourselves on. All I can say is, we're together."
Adolfo Maria, in Preface
Author: Salambende Mucari (Armindo Laureano)
Publisher: Vivências Editores
Year of publication: 2018
ISBN: 978-989-54139-2-8

SECURITY
AUTORES.club uses security measures.

DELIVERIES
Portugal: 4 days; Europe: 10 days; Rest of the world: 20 days.

RETURNS
You can return your order within 14 days.
ORDERS
(+351) 214,001,788 | encomendas@autores.club
BOOKSTORES
Order from a store near you.
ONLINE ALTERNATIVES
Fnac | Worten | Wook | Bertrand | Promobooks
Author: Salambende Mucari (Armindo Laureano)
Publisher: Experiences Editors
Year of publication: 2018
ISBN: 978-989-54139-2-8
Number of pages: 112
Cover: Mole
Measurements (Alt. x Larg. x Lombada): 240 x 168 x 7 mm
Weight: 0.250 Kg
Collection: -
Comments: —
7 other products in the same category: