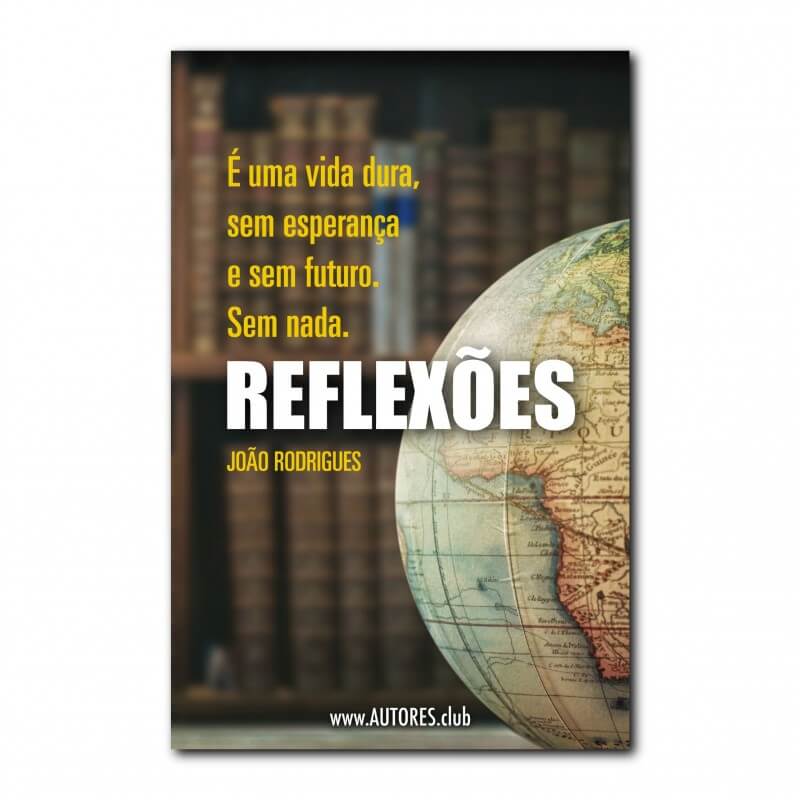  
Reflexões | Reflections
"It is a hard life, without hope and without a future. With nothing. I refer to the countless poor peasants called "landless" who dream, fight and die for agrarian reform. To nomadic workers, jumping from land to land, from country to country, seeking low-paid work. To the crowds of persecuted, torn apart by ethnic, political or religious issues. [...] To countless children, elderly or sick, abused, mistreated, beaten, housed and hidden in wretched public or private institutions, run by inhuman beings."
João Rodrigues, in Na Margem
Author: João Rodrigues
Publisher: Perfil Criativo - Edições
Year of publication: Set. 2019, 1st edition

ISBN: 978-989-54517-1-5

SECURITY
AUTORES.club uses security measures.

DELIVERIES
Portugal: 4 days; Europe: 10 days; Rest of the world: 20 days.

RETURNS
You can return your order within 14 days.
ORDERS
(+351) 214,001,788 | encomendas@autores.club
BOOKSTORES
Order from a store near you.
ONLINE ALTERNATIVES
Fnac | Worten | Wook | Bertrand | Promobooks
Author: John Rodriguez

Publisher: Perfil Criativo - Edições
Year of publication: September 2019 - 1st edition

ISBN: 978-989-54517-5
Number of pages: 170
Cover: Mole with badanas
Measurements (Alt. x Larg. x Lombada): 230 x 150 x 10 mm
Weight: 0.230 Kg
Collection: On the Margin

Comments: —
16 other products in the same category: