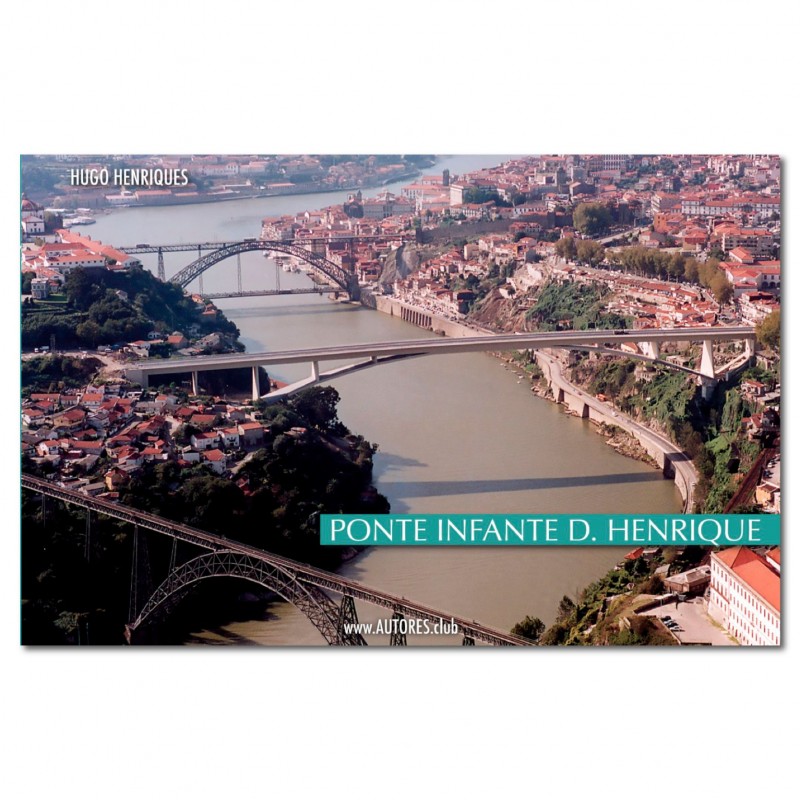  
Ponte Infante Dom Henrique [20º ANIVERSÁRIO] | INFANTE DOM HENRIQUE BRIDGE [20th ANNIVERSARY]
Twenty years have passed since the Infante Dom Henrique Bridge was built. While the Porto saw the construction of the world's largest iron arch bridge since 1877, it was in 1963 that it witnessed the construction of the largest reinforced concrete arch bridge ever built, and in Lisbon, in 1966, the bridge with the longest span in Europe. Also in the capital, in March 1998, exactly 500 years after Vasco da Gama's discovery of the sea route to India, the longest bridge in Europe was inaugurated. In 2002, the arch bridge with a unique ratio of rise to span was completed, challenging once again what the world believed possible. The Infante Dom Henrique Bridge was completed in October 2002 and inaugurated on March 30, 2003.
Author: Hugo Henriques
Publisher: Perfil Criativo - Edições
ISBN: 978-989-53574-8-2
Legal Deposit: 512790/23
Year of publication: March 2023
Number of pages: 240
Language: Portuguese

SECURITY
AUTORES.club uses security measures.

DELIVERIES
Portugal: 4 days; Europe: 10 days; Rest of the world: 20 days.

RETURNS
You can return your order within 14 days.
ORDERS
(+351) 214,001,788 | encomendas@autores.club
BOOKSTORES
Order from a store near you.
ONLINE ALTERNATIVES
Fnac | Worten | Wook | Bertrand | Promobooks
16 other products in the same category: