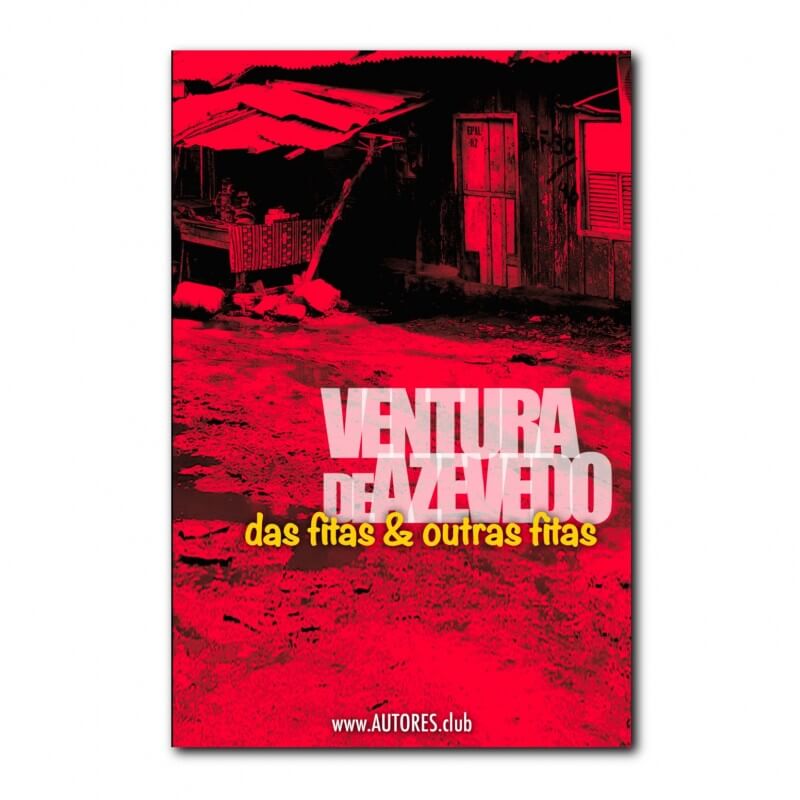  
Of The Tapes & Other Tapes
With a very real and cinematic aesthetic sense, film director Ventura de Azevedo captures life in a surprising way in the musseque of Luanda.
Be different, in a medium where most people only have to say "yes", to please the other, the party, the club, whoever it is, in a medium where you have to be a boot lick, a puppet, a hypocrite, because otherwise you lose your job, you lose promotion, you lose your friends, you lose your wife, you lose your husband, you lose your family, You lose all the rights of an ordinary citizen, my brothers, it's not easy, it's necessary... — noticed around — to have c*****!"
Author: Ventura de Azevedo
Publisher: Perfil Criativo - Edições
Year of publication: Nov. 2018, 1st edition
ISBN: 978-989-54139-8-0
Language: Portuguese

SECURITY
AUTORES.club uses security measures.

DELIVERIES
Portugal: 4 days; Europe: 10 days; Rest of the world: 20 days.

RETURNS
You can return your order within 14 days.
ORDERS
(+351) 214,001,788 | encomendas@autores.club
BOOKSTORES
Order from a store near you.
ONLINE ALTERNATIVES
Fnac | Worten | Wook | Bertrand | Promobooks
Author: Ventura de Azevedo
Publisher: Perfil Criativo - Edições
Year of publication: November 2018 - First edition
ISBN: 978-989-54139-8-0
Number of pages: 128
Cover: Soft cover with badanas

Measurements (Alt. x Larg. x Lombada): 150 x 230 x 9 mm
Weight: 0.300 Kg
Collection: -

Comments: —
You may also like
Normal price
€10.00
-10%
Price
€9.00
16 other products in the same category: