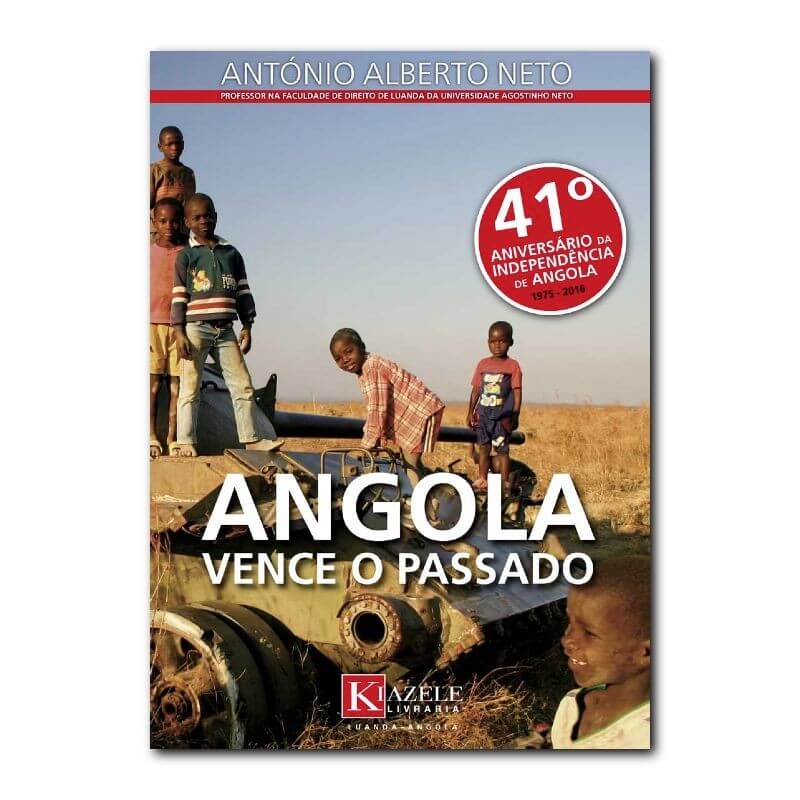  
Angola Wins The Past
Author: António Alberto Neto
Publisher: Perfil Criativo - Edições
Year of publication: Abr.de 2016, 1st edition
ISBN: 978-989-20-6481-9
Language: Portuguese
The book represents a first attempt to make known to public opinion, national and international, the saga of the Angolan people for their legitimate emancipation and freedom. For centuries, oppressed peoples have fought to secure their right to freedom. Political, economic, social and polemological issues are reviewed, and the knowledge of the past allows to clarify the ways and means of Angola overcoming its past and knowing how to resist, in order to overcome the present future.
Colonialism was a fiasco and, therefore, it is not reformed, it destroys itself from its own contradictions.
Security: The Authors' Store uses security measures to prevent the loss, abuse, alteration, unauthorized use or theft of your personal data. Payments: ATM, Credit Card, MBWAY, PayPal and Bank Transfer.

Deliveries: Our orders are shipped by CTT mail, on weekdays up to 48 hours after receipt of the order and payment. The shipping cost amount is calculated according to the weight + volume of the order and delivery destination. Information: +351 214,001,788

Returns: You can return your order within 14 days, under the same conditions as you received it, by sending an email to encomendas@autores.club indicating the reason for the return. In case it is not possible to deliver the order successfully, we will refund the entire amount paid.
Author: António Alberto Neto
Publisher: Perfil Criativo - Edições
Year of publication: April 2016 - First edition
ISBN: 978-989-20-6481-9
Number of pages: 356
Cover: Mole without badanas
Measurements (Alt. x Larg. x Lombada): 240 x 170 x 15 mm
Weight: 0.850 Kg
Collection: -

Comments: —
FREE shipping to Portugal.