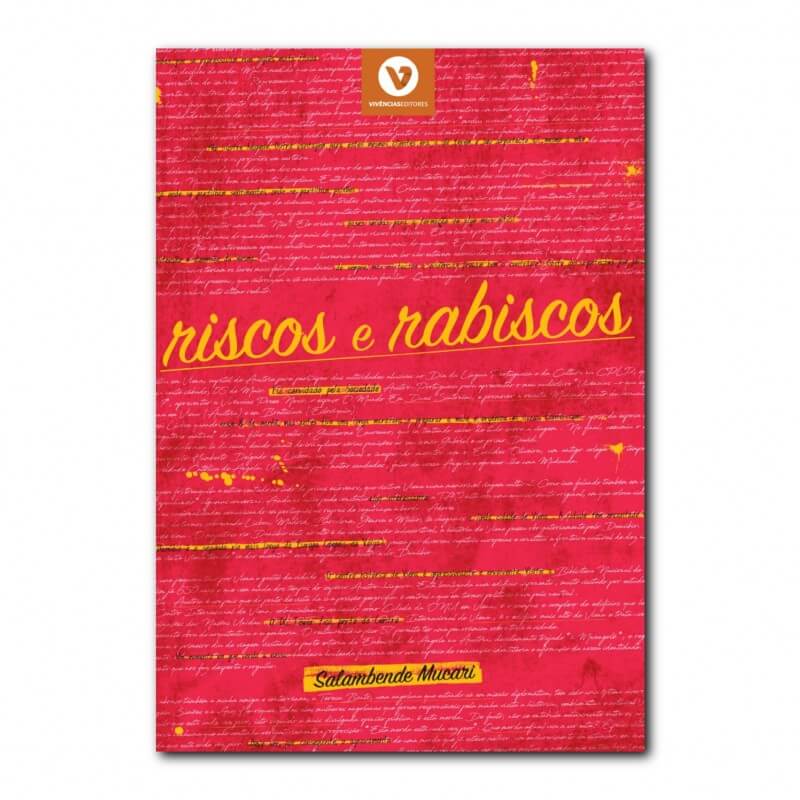  
Scratches and Scribbles
Author: Salambende Mucari (Armindo Laureano)
Publisher: Experiences Editors
Year of publication: 2018
ISBN: 978-989-54139-2-8
"In a refined and captivating writing, Salambende Mucari tells us of people, events, situations, memories, or through critical scathing, now with keen sensitivity and humanism. Salambende Mucari, who is recalled Armindo Laureano, is sensitive to the world around him, especially his compatriots. It cultivates tolerance, seeks coexistence among Angolans, observes and acts. He is here, in the literary texts of this work, which we can congratulate ourselves on. All I can say is, we're together."
Adolfo Maria, in Preface
Security: The Authors' Store uses security measures to prevent the loss, abuse, alteration, unauthorized use or theft of your personal data.

Deliveries: The customer can choose to send free, in CTT editorial mail, without registration. For countries where the post office does not work properly is advised the order to go registered, so you can track the delivery and complain if it is not delivered.

Returns: We want you to be completely satisfied with your purchase! You can return your order within 10 days, under the same conditions as you received it, by sending an email to info@autores.club indicating the reason for the return.
Author: Salambende Mucari (Armindo Laureano)
Publisher: Experiences Editors
Year of publication: 2018
ISBN: 978-989-54139-2-8
Number of pages: 112
Cover: Mole
Measurements (Alt. x Larg. x Lombada): 240 x 168 x 7 mm
Weight: 0.250 Kg
Collection: -
Comments: —
You may also like