Frigate of Morais
Own theatre work (Gupia de Indiaan) at the Holland Festival (1971) and berlin kinder und Jugendtheatre (1971), as writer and director.
Producer of two documentaries about Angola for the Dutch television chain VARA (1975 and 76).
Chairman of the Directive Committee of the Union of Angolan Writers from 1999 to 2001.
Member of the Union of Angolan Journalists.
Member Group of International Organization of Journalists.
Founder and Artistic Director of Mestre Tamoda Theatre Company.
Vice-President of the Board of the General Assembly of the Union of Angolan Writers, May 2016-2020.
Founding member of the Angolan Academy of Letters.
Showing 1-1 of a total of 1 article(s)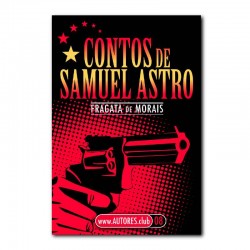 Normal price
€9.00
-15%
Price
€7.65